Friends,
It is with a very heavy heart that I write this newsletter update. I keep putting it off thinking it will get easier to sit down and write this, but I found that it is not.
So here it goes, with tears streaming down my face...
 
SAYING GOODBYE IS SO HARD
I want to thank you for your prayers and support this past year as we helped our Daisy Dog fight this disease Degenerative Myelopathy (like ALS or MS in humans). After 1 ½ years of fighting, we let our precious girl Daisy cross the Rainbow Bridge on July 26th. She is out of pain and running again with her big brother Patxi (pronounced Pawchee) who crossed the Rainbow Bridge in July 29, 2012.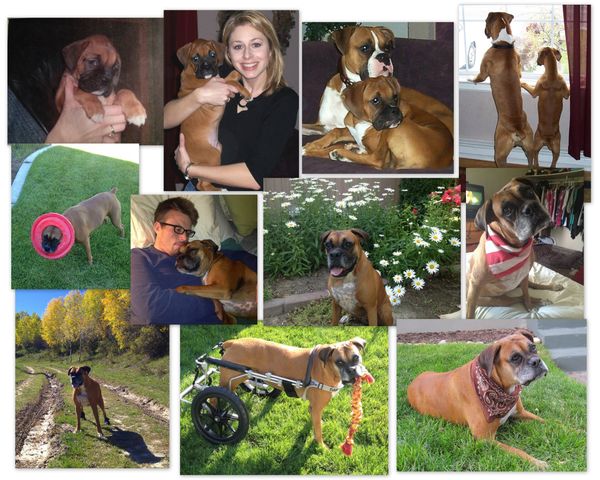 Daisy La Bonita (Pretty One) Espil
12-08-04  to  7-26-15
 
Both Pete and I have been a complete mess. The house is very empty and we have been throwing ourselves into work and keeping very busy in order to keep us away from the house (which is very depressing and lonely). We've tried not to leave each other alone very often and have been clinging to each other for support and companionship. It's amazing how much pets feed our hearts and souls. And we don't realize just how much until they are no longer with us. I am thankful that God knew we needed animals in our lives. I love this quote:
 
Until one has loved an animal,
a part of one's soul remains unawakened.
-Anatole France
 
One of the things that has been rolling around in my mind the past few weeks, since we lost her, is that so many of my friends have lost loved ones (children, siblings, spouses, parents, grandparents, etc.). I kept beating myself up by thinking "I lost my DOG". These people have lost PEOPLE. I must be CRAZY to be grieving this much and for it to be this hard.
 
I came to the realization that loss, no matter who it may be,
is just plain HARD.

This experience has given me more compassion for those who have recently lost a loved one because over the last few weeks I have felt only a fraction of their pain and feelings from loss. Don't get me wrong, I had compassion before, but as I've grieved over my Daisy, I have thought about each of those friends who are grieving the loss of a loved one and I have offered up my tears for them (That God would somehow ease their pain and fill that empty hole in their heart with peace (a peace that only He can give).
 
I know that so many of you have had us in your thoughts and prayers and have supported us this past year. We appreciate you more than you will ever know.
 
As Daisy's caretaker this past year (pretty much 24/7), I had a lot of time to bond and spend time with her and I am thankful that my music allowed me to work from home when I was not travelling to and from concert events. I feel blessed to have had that quality time to spend with her, caring for her, and being there for her in her final days. But spending that much time with her made it that much harder to say goodbye. After letting her go, I came home and I didn't know what to do with myself. I had been her mommy, tending to everything she needed. The only thing for me to do now that she's gone (to keep me from feeling completely empty and rolling up in a ball and crying all day) is to shift my energy into work. Not hard for me since I am a work-a-holic.
 
People have asked us if we will get another dog right away.
We've decided to wait awhile and take it one month at a time.
 
FULL TIME JOB for JAIME!
I've taken on a full-time job (away from my house, thank you Lord) in addition to doing music (which I have scaled back a little so that I don't overwhelm myself). When the time is right, we will accept another loving pup into our home and shower them with the same love and affection we poured out on our Daisy and Patxi. Until then, we have a lot of work to do at St. John's Catholic Student Center on Idaho State University Campus where my husband is the Campus Minister and I am the Administrator (lucky me, I get the bookkeeping and secretarial work. WINK!)  In all honesty, it will be great to work in campus ministry together, alongside my husband, serving the needs of the students at Idaho State. We are turning the page to another chapter.
 
REAL NEWSLETTER COMING SOON
I will be sending out an actual Newsletter regarding the Music Ministry soon. I just need another week or two to get my head where it needs to be in order to do that. Thank you for your continued support of me and this ministry. Blessings to all of you.
 
Love,
Jaime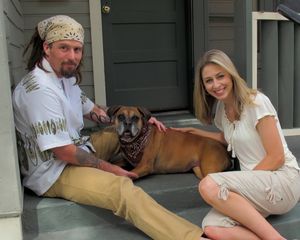 Until we meet again my Daisy Lou. Thank you for sharing your life with us.