Texas Friends! Once again Guadalupe Radio will be featuring my music and doing an interview with me THIS WEEK during their Spring SHARE-A-THON. I feel very blessed that they are sharing music from my 'Best of the Early Years CD'.  
When you donate at the 'Guardian Angel' Level, you get my CD as a gift! See Below for Details.
Here is a message from Dave Palmer (General Manager). :-) 
Please help the Guadalupe Radio Network spread the Good News over the radio on their 34 Catholic radio station this week during their Spring Share-a-thon. The theme of the share-a-thon is 'All In.' To make a pledge of support please call 800-476-3311 between 7am-7pm central time Tuesday, March 6th through Friday, March 9th or make a donation on line at www.grnonline.com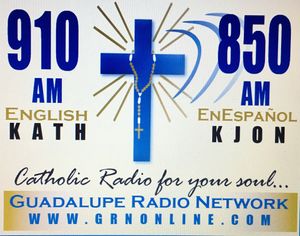 Anyone who donates at the 'Guardian Angel' level of $30/month (or more) or $360 one time (or more) and puts their donation on a credit card or bank draft will receive a complimentary copy of Catholic recording artist Jaime Thietten's CD called 'Best of the Early Years.' Thanks for your support! Dave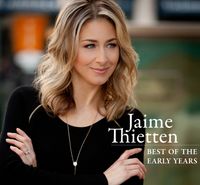 Thanks Friends for listening and thank you GRN for spotlighting my music. Praying for a successful spring share-a-thon.
Jaime