CHRISTMAS CD PROJECT 2016
BUDGET
Our Total Budget is $30,000


RAISED
Just under $25,000. We're ALMOST There!


STILL NEEDED
$5,000
Needed by August 30th


YOUR DONATION IS TAX DEDUCTIBLE
I am an Artist with the Carrick Ministries Foundation,
a 501(c)(3) Non-Profit, your gift is tax-deductible.
 
HOW TO DONATE
  CLICK HERE TO DONATE ONLINE 
BE SURE TO ENTER MY NAME "Jaime Thietten" IN THE DESCRIPTION BOX so it is directed to my ministry.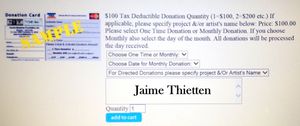 WRITE A CHECK
Make check payable to CMF - (Carrick Ministries Foundation)
IN THE NOTES Section WRITE "JAIME THIETTEN"
Include a little note along with it saying what it is for.
MAIL TO: 
Carrick Ministries Foundation,
P.O. Box 13896
Scottsdale, AZ  85267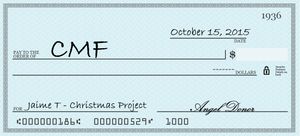 The generosity of others is what has helped this ministry to thrive. And it is only through your prayerful support that I have been able to continue. I'm praying for  God's Will to be done in all of this and will walk through the open doors He presents.

Please prayerfully consider a tax-deductible donation to this project and help us meet the budget goal. If you have questions for me. Please go to the CONTACT Tab and send me a note.  I  Thank you so much for your continued support and for your prayers over this ministry.

Blessings and Thank you,
Jaime
 
----------------------------------

CD PROJECT - MORE DETAILS

First I must say that I am humbled and encouraged to see how God has used this ministry, and my simple musical offerings to be a blessing for others. I am so thankful that I am able to continue to share my music after all of these years. One of my best memories last year was my Advent Tour. I loved being able to share Christmas and Advent music at several parishes around my home state of Idaho. At the center of the Advent and Christmas message is the virtue of Hope. Christ brought hope to the world when He was born in Bethlehem and His resurrection gives us hope in eternal life. As I look at the state of our world and our nation, I believe the HOPE is the message we need to hear right now in this place and time.
PRAYING ABOUT A NEW CHRISTMAS PROJECT
Over the past few years I have been praying about doing a New Advent/Christmas CD. I already have several basic tracks recorded that I did for a television broadcast a few years ago and these all can be part of this New Album.
TOP NOTCH CHRISTMAS CD
As I have continued to pray about this project, I never felt it was the right time until now. My first Christmas CD (released 2005) received a great response and...
 
I knew that if I was to record a new Christmas CD
that we needed to go to a whole new level with real strings,
choir and a possible duet with another artist or two.
 
Because Advent/Christmas is one of the two most important seasons for Christians, ...

I wanted to do this project right.
So I have waited for the right time
and I am convinced that time is now.
 
I have been researching the last few months and formulating a plan. I've put all of the quotes from Nashville together and come up with a final number of how much this Top/Notch record will cost. To my surprise, it wasn't as much as I thought it would be, and with your help, I know we can pull this off.
 
THE PLAN
- Start Recording Summer of 2016 - To be released Fall of 2016

- 17 songs

- Includes both Advent and Christmas Music.
  Favorites like "Waiting in Silence", "O Come O Come Emmanuel", "O Come All Ye
  Faithful", "The First Noel", "Silent Night", "O Holy Night" and more.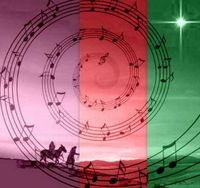 - Live Strings/Orchestra (Not programmed strings from a keyboard) The famous "Nashville String Machine!!!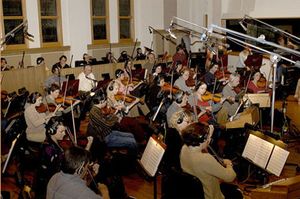 - Boys Choir (Fort Bend Boys Choir, Houston TX)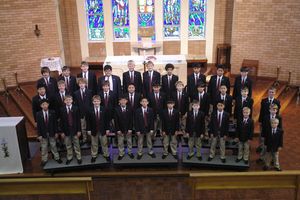 - Duet with a well known Nashville Artist (The person I have in mind is Amazing - Praying he says "yes")

- Recording Studio's (Ocean Way Nashville TN, and Sunset Blvd Studio's Brentwood TN)
It's going to be FANTASTIC!!!