Happy New Year! 
I hope you all had a wonderful Christmas and are enjoying the New Year! I had such a wonderful time touring the Advent and Christmas music in December. Thank you for the invites and thank you for all of you who came out to enjoy the music. 
Now it's back to my day job. haha! I really am excited to get back to teaching voice again. I have 23 students signed up for spring semester as well as a few concert/event dates which should keep me busy for a few months. 
WINNER ANNOUNCED 
In the last newsletter (for those of you who are signed up for my newsletter)  I posted that I would be doing a drawing for "The Joy of Christmas" CD. All you had to do was reply to that email. Thank you to all of you who responded. I numbered all of the responses that came in and used an online generator to randomly  choose a number. Congratulations to Steve from Texas! Your CD is in the mail.  
MESSAGE FROM JAIME 
As far as New Years Resolutions go, I'm really going to try to practice what I preach and do my best to find more Joy and more Peace in my life. 
Last week we were headed home from the Monastery in Jerome, where we'd just attended Mass, and my husband asked me "what do you feel you are lacking in your life right now?". Well, that was random. Haha! 
He then went on to say, "It's just hard for me to see you so stressed out all of the time and going in a million different directions. You just don't seem happy." It didn't take me but a few seconds to spit out my answer. "Well, Peace and Joy". I'd never taken time to really think about it before. For the past several years I've thrown myself into my music as well as other jobs and have become somewhat of a workaholic. I've let a lot of my hobbies go and I've filled that time with work, work and more work then worrying about work and... well, let's just say that hasn't been the healthiest thing I could do for myself. It's also affected time with family and friends.  
As I would sing "Hold Them Close" at concerts this past December (the song Pete and I wrote together) I would think about how many times I've let work get in the way of spending time with family and friends. And when I was with family and friends or my husband, I was worrying about work which didn't allow me quality time with anyone. 
I've tried to find balance in the past and obviously I've failed. Maybe this conversation with my husband was the wakeup call I needed to realize that I can't keep doing this forever. I need to get mentally healthy. I need to find that balance that we all need so desperately to live a joyful, peaceful and fulfilled life. 
What my husband said to me that day made me realize that I've forgotten how to play and how to enjoy the things around me. 
I need to make that time for peace both in prayer and in daily life. I need to make time for hobbies again. I need to make time for family and friends. I need to make time to laugh and play. And I need to enjoy these things without the cloud of stress and worry hanging above me.  
If this is you too, my prayer is that we all will find joy and peace and be able to enjoy our time here. God wants that for us so much. And He is the only way we can find it. 
Romans 15:13 
"May the God of hope fill you with all joy and peace in believing, so that you may abound in hope by the power of the Holy Spirit." 
TOUR RECAP 
I had such a wonderful time sharing the music from "The Joy of Christmas" CD in November and December. I travelled to Meridian, Weiser and Eagle Idaho, then on to Dillon Montana, then back home to Twin Falls where I helped St. Edwards School with their Christmas program. I had a blast! Thank you for a wonderful December everyone. I hope you were blessed by the music as much as I enjoyed sharing it with all of you. 
Here are some pictures from each of the places that invited me to share.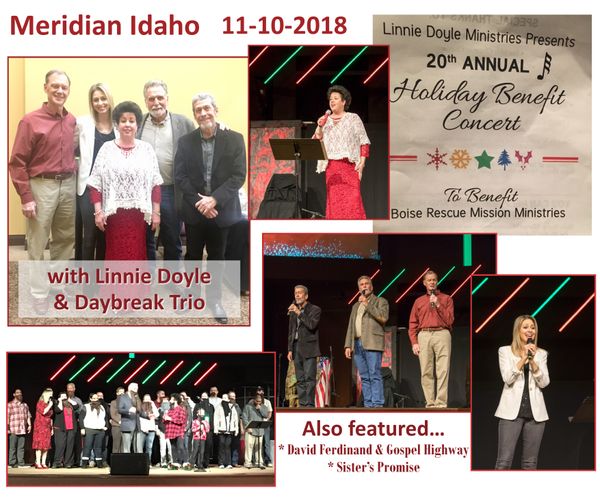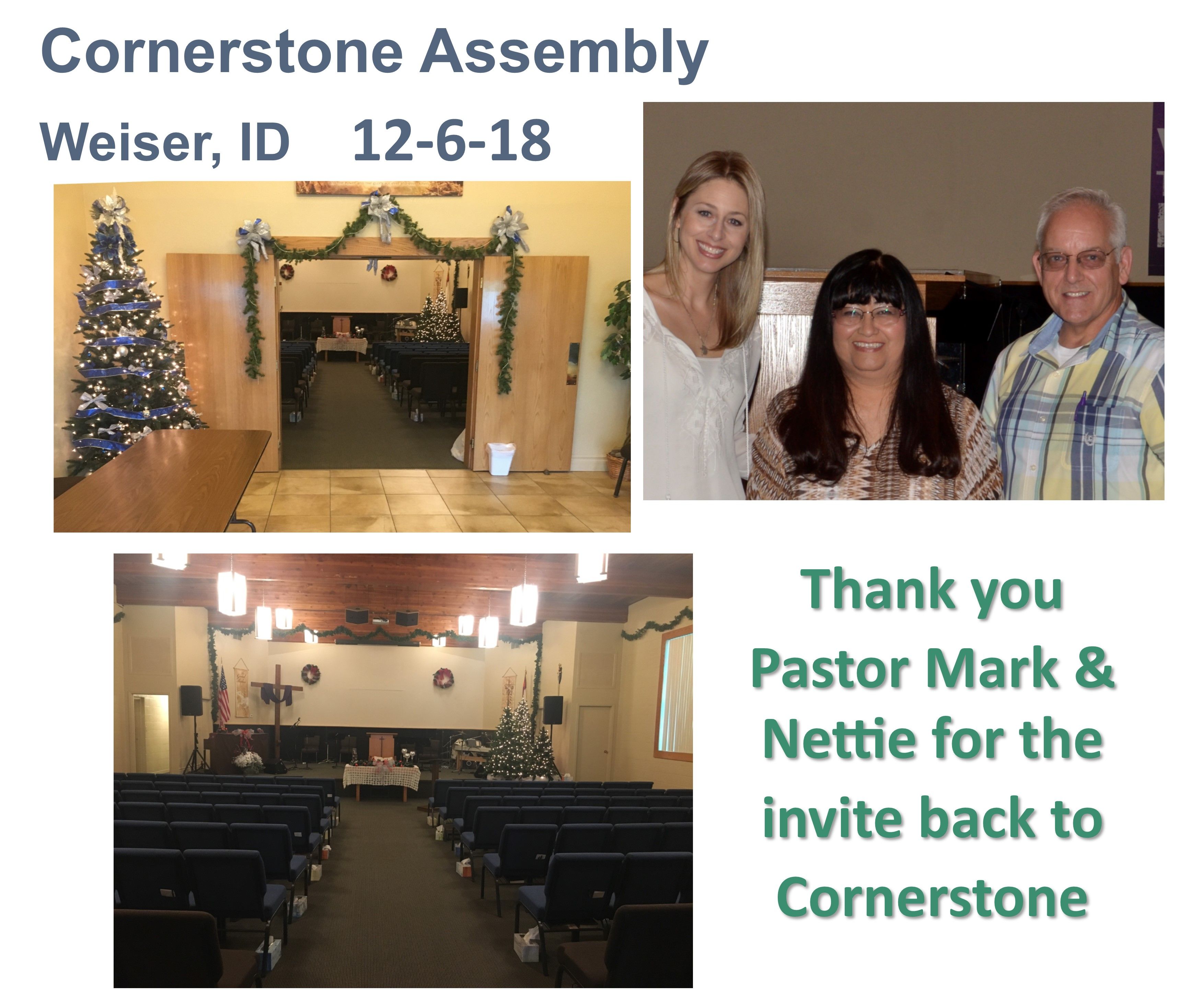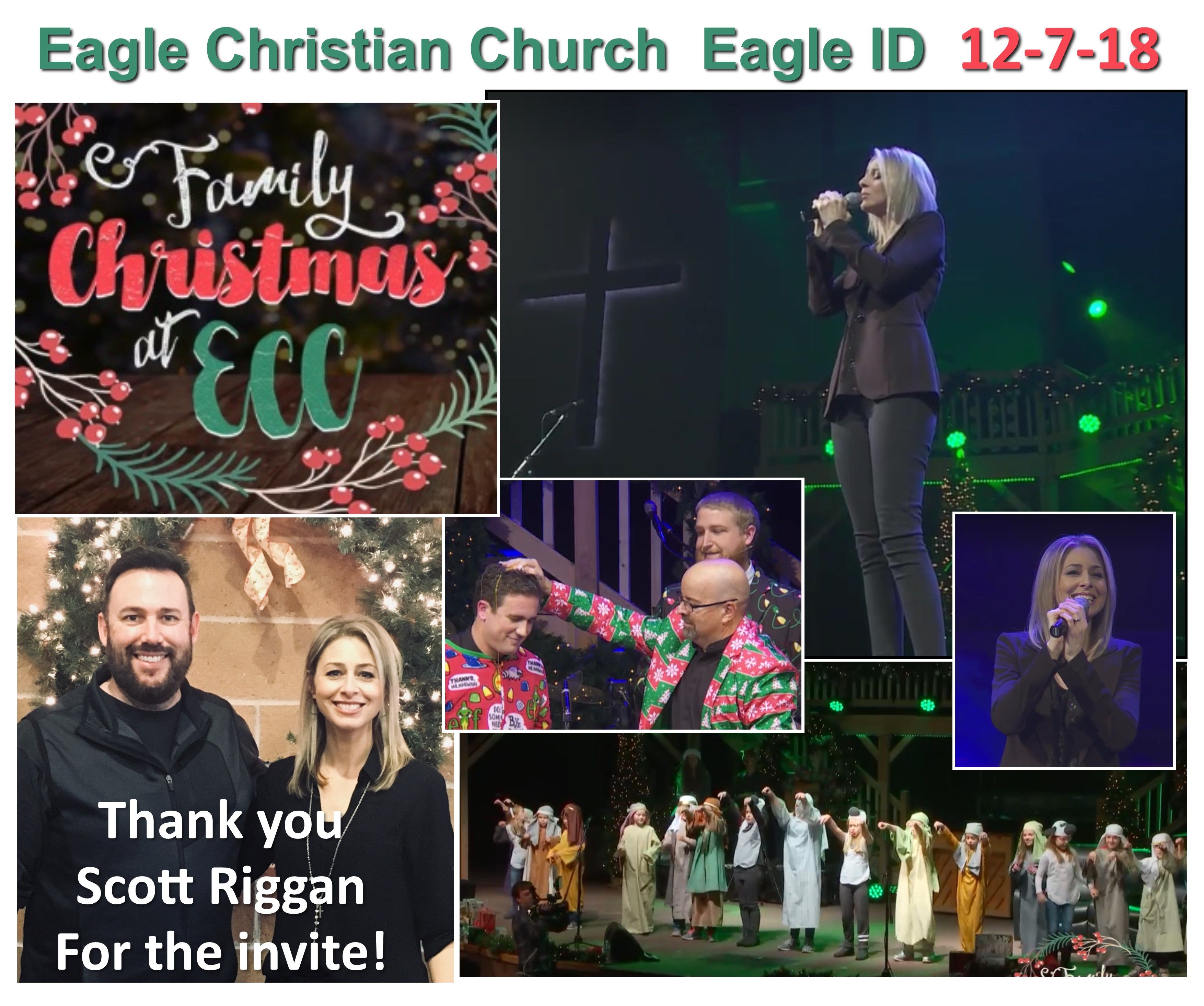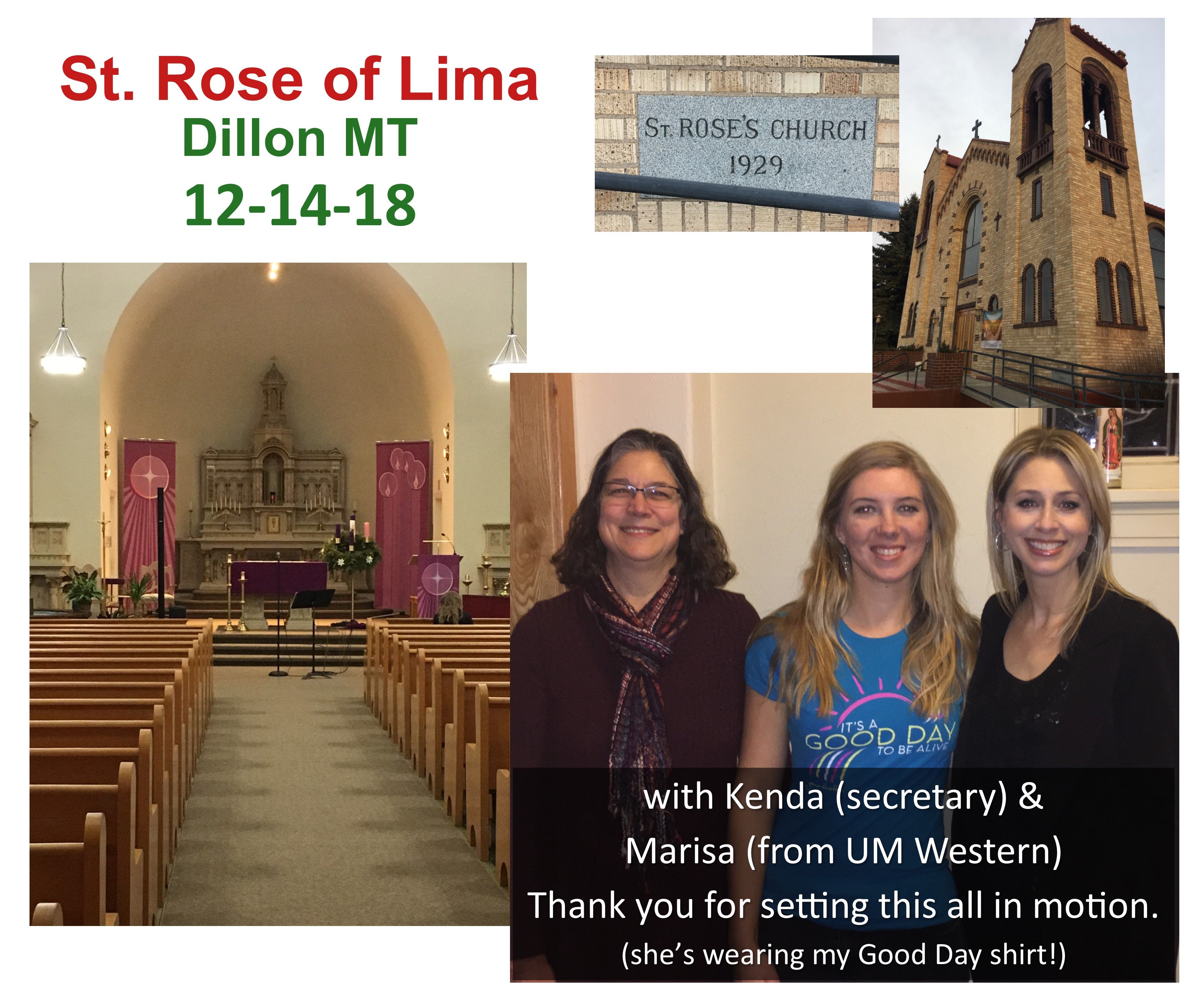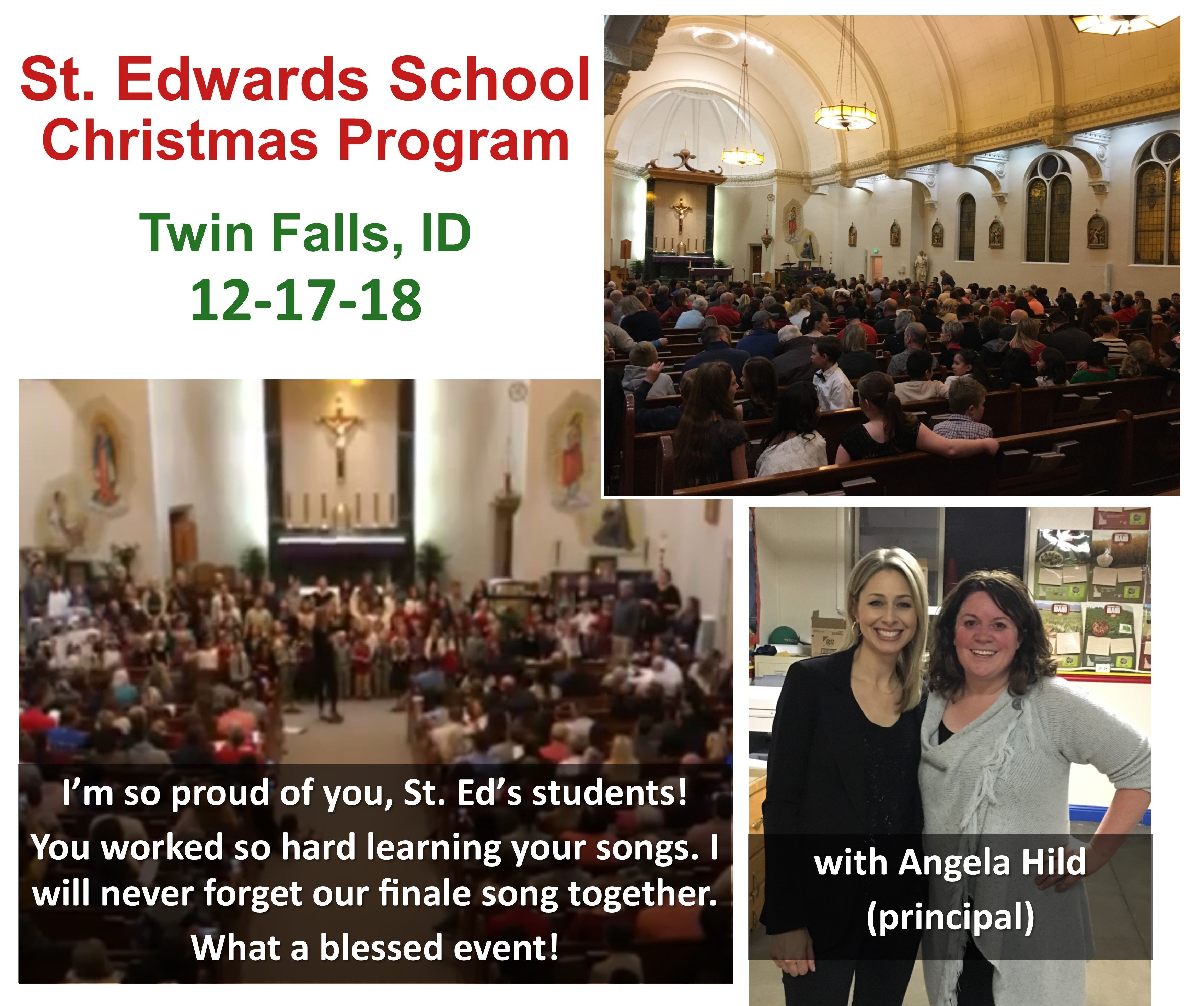 Have a blessed and Happy New Year! 
Jaime